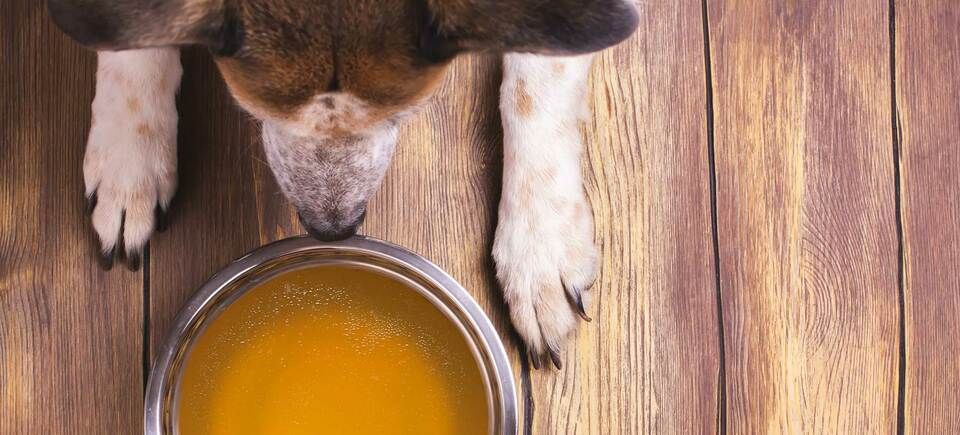 Nutrios™ Chicken Broth
Pets love the flavor of chicken and Nutrios offers a broad range of flavorful, shelf-stable, chicken and bone broth ingredients.

Our chicken broth offers palatability and makes it simple to replace water on your label. Our dried broth reconstituted at 135 parts water to 1 part protein can be labeled as "broth" per AAFCO regulation.
What else is unique about Nutrios broth
We offer high-collagen bone broth for on-trend health applications and alignment with the human nutrition market. Superior flavor broths aid with palatability.

Our newest introduction is concentrated shelf-stable chicken and bone broth. These liquid, pumpable concentrates are >55% solids, have low water activity, and require no refrigeration.

Nutrios chicken broths meet AAFCO definition, are 90% protein on a dry basis, low-fat, and low-ash. These broth powders are agglomerated, which improves flowability of the dry powder and dispersion into liquid.

Our broth products are manufactured for us in a USDA-inspected facility.
Application Information
If used as a source of broth, the moisture-to-crude-protein ratio cannot exceed 135:1. Use as a source of animal protein for dog and cat foods, treats, and other consumable pet products.
Packaging Options
Standard package options include the following selections, although not all products are available in all package configurations. Contact your Sales Manager for product-specific information.

50 pound (22.68 kg) fiber boxes with a polyethylene liner
55 pound (24.98 kg) fiber boxes with a polyethylene liner