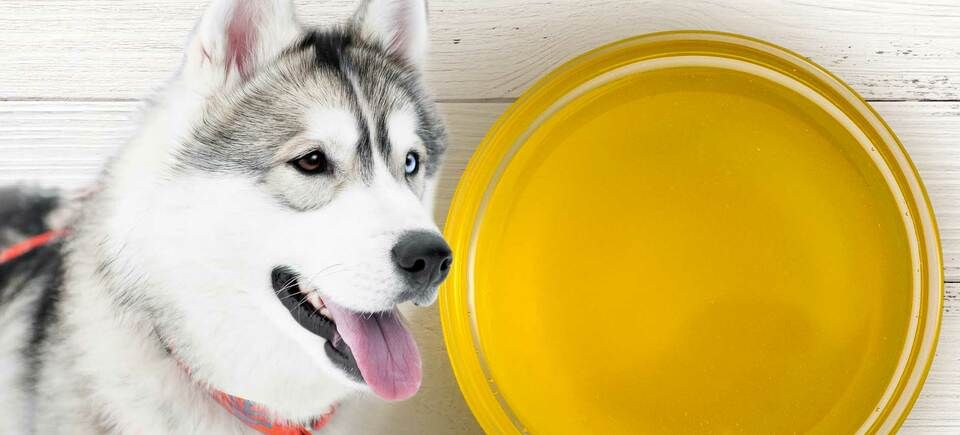 Nutrios™ Chicken Fat
Our gentle cooking process that is well below rendering temperatures protects the quality of chicken fat. Low water activity allows it to be shelf stable. Liquid chicken fat is made from chicken that is cooked, not rendered, and is further clarified to improve flavor and stability.
What else is unique about Nutrios chicken fat?
In addition to a moisture maximum of only 0.25%, free fatty acids are also very low with a maximum of 1.5%, compared to 4% and higher for rendered pet-food grade poultry fat.

Our chicken fat is available without antioxidants to provide maximum flexibility in applications, but can be obtained with either synthetic or natural antioxidants.

Our chicken fats are manufactured for us in a USDA-inspected facility.
Application Information
Use 1–10% for dry or 0.5–5% for wet pet-food formulations, as a source of animal fat in dog and cat foods, treats, and other consumable pet products.
Packaging Options
Standard package options include the following selections, although not all products are available in all package configurations. Contact your Sales Manager for product-specific information.

225 pound (102.06 kg) fiber drums
400 pound (181.44 kg) steel
2,000 pound (907.18 kg) corrugated totes
Tanker trucks (North America only)