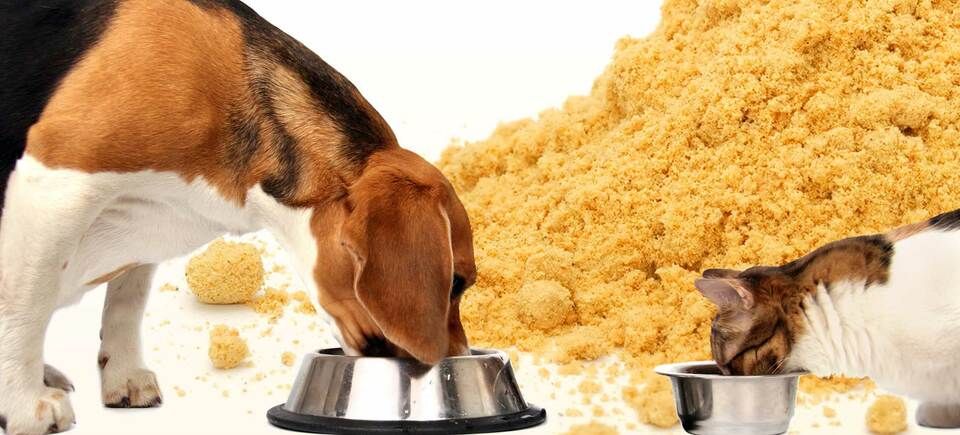 Nutrios™ Chicken Protein
Would you like your label to include real chicken? Our chicken protein is produced from USDA-inspected (and/or labeled) raw materials. We use human edible grade poultry ingredients that are USDA- or FDA-compliant. NUTRIOS offers a broad range.
What else is unique about Nutrios chicken protein?
Dried chicken and meat powders have a more consistent nutrient profile than fresh or frozen meats. Using dried chicken meat powders as alternatives to fresh or frozen meats reduces storage and handling requirements; reduces contamination between wet and dry areas; improves yields; and reduces labor, waste, and energy use.

Our gentle cooking process is not harsh like rendering, so digestibility and stability are better than with rendered meals.

Because of the raw-material choices that we make, we can offer human edible grade poultry ingredients that are USDA inspected as well as others that are not. We deliver a broad range of protein content and ash levels in our finished ingredients.
Application Information
Use 5–60% for dry or 0.5–20% for wet pet-food formulations as a source of animal protein and fat, to balance protein quality or increase protein digestibility in dog and cat foods, treats, and other consumable pet products.
Packaging Options
Standard package options include the following selections, although not all products are available in all package configurations. Contact your Sales Manager for product-specific information.

50 pound (22.68 kg) net weight multi-wall Kraft poly-lined bags
25 kg (55.12 pound) net weight multi-wall Kraft poly-lined bags

Please call 800.456.3447 for a sample or specification sheet.